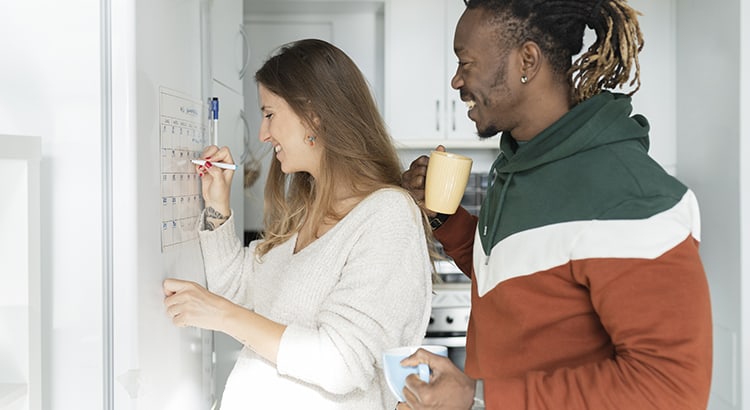 Are you considering selling your home? If this is the case, you should make it a point to begin the process as soon as possible. The sweet spot for sellers, according to realtor.com, is just around the corner. Experts looked at data from the previous several years in a recent study to examine housing market changes (excluding 2020, since it was an atypical year). Experts identified the best week to list a home this year based on the current market. According to the study:
"Home sellers on the fence about selling should start making plans now, because the optimal time to list a home in 2022 is rapidly approaching." More than any other week of the year, the week of April 10-16 is likely to contain the optimal blend of housing market conditions that favor home sellers."
If you've been putting off your relocation because you're waiting for the right time to sell, your golden window of opportunity is approaching. Here's what you may expect from that week if you can get your house ready soon.
You Should See More Buyer Activity
Based on recent years' experience, the piece predicts increased buyer demand. This could lead to heightened buyer competition and, ultimately, a bidding battle for your home. And, given that mortgage rates have lately risen beyond 4%, odds are that analysis is correct. Experts claim that when interest rates rise, customers rush to make their purchases before the rates rise much higher. The National Association of Realtors (NARSenior )'s Economist and Director of Forecasting, Nadia Evangelou, says:
"Buyers are hurrying to lock in cheaper rates because the outlook for rising mortgage rates in the coming months is bleak."
Your House Is Expected To Sell Quickly
Additionally, the realtor.com analysis shows houses sell even faster during this week of the year, likely due to the heightened buyer demand. If you work with a trusted real estate professional to price your house right, it should sell quickly. And when homes are already selling in just 18 days according to NAR, that could set you up for a big win.
Your House Will Be in the Spotlight

The number of homes for sale has been at or near record lows since the beginning of the year. The typical trend for this week of the year, according to the realtor.com survey, is that there will be even fewer sellers on the market. When inventory is low, your home will be the focus of attention for prospective purchasers looking for alternatives.
If you're looking to move quickly, the 10th-16th of April is a good time to aim for. Just keep in mind that even if you aren't ready to list in the next few weeks, this is still a seller's market. You'll still be in the driver's seat if you list later in April.
Bottom Line
Ready to get the ball rolling? Let's connect and schedule a time to go over your next steps. In the meantime, make a checklist of things you need to tackle to get your house ready. When we talk, we can prioritize your to-do list and get you on the road to selling your house.