Something unprecedented happened during the epidemic years. Especially in 2021, everyone moved, home prices surged, and almost all real estate businesses saw record sales. And it matters because 2021 was anything but typical, and 2022 is continuously compared it.
Year-over-year comparisons depict a very bad picture.
But let's go a bit deeper: if we assume 5.15 million of existing home sales in 2022, that's a whopping 16 percent drop from this time last year. For the sake of the argument, let's look at 2021 is an exception, not a baseline. In 2022, transaction volumes would be reduced by just 0.9% compared to the average volume seen over the previous eight years (2012-2019). In the meantime, transaction volumes climbed by 9 percent in 2020 and 18 percent in 2021, both of which are striking departures from the same historical norm.
Even with the recent market dip, 2022 has tracked positively to the historical average and is still in a somewhat "normal" region.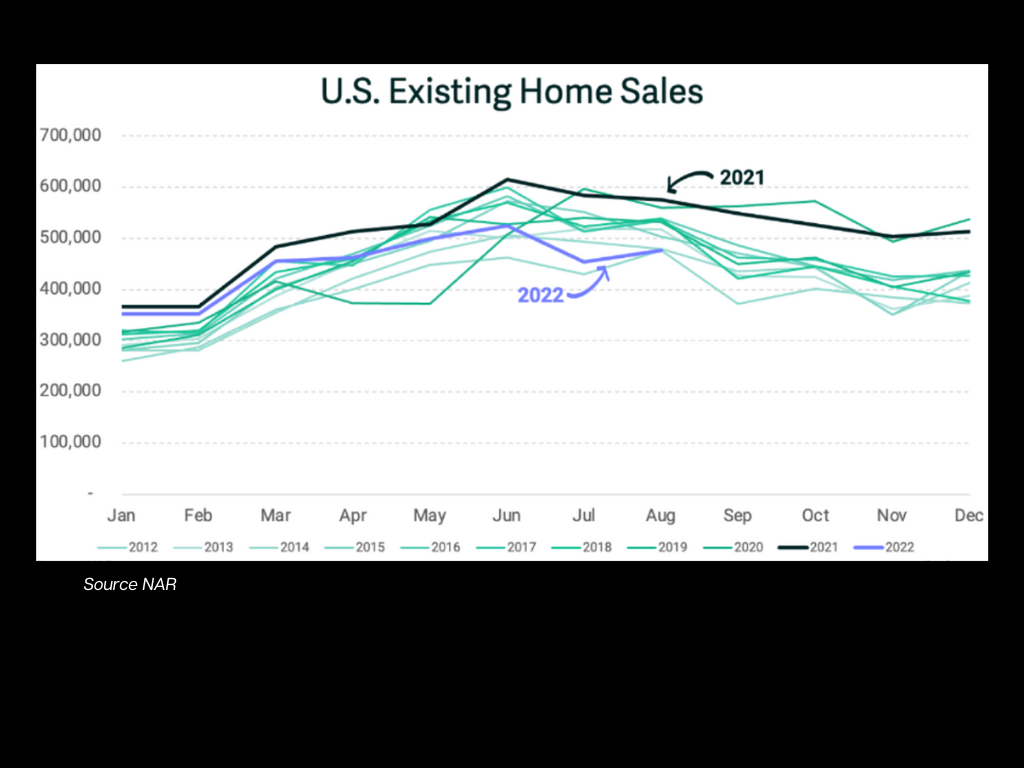 Conclusion
The pandemic years of 2020 and 2021 stood out from the norm in many ways, the housing market was only one of them. Problems with home affordability, falling sales volumes, and rising interest rates have made 2022 a difficult year. If we consider 2021 an outlier rather than the norm, the 2022 outlook isn't as bleak as the headlines would have us believe.
Historically speaking, if we disregard the market conditions in late 2020 and early 2021, we are far from being in the worst form right now. However, nobody can forecast the future, and it is possible that things will get worse before they get better.